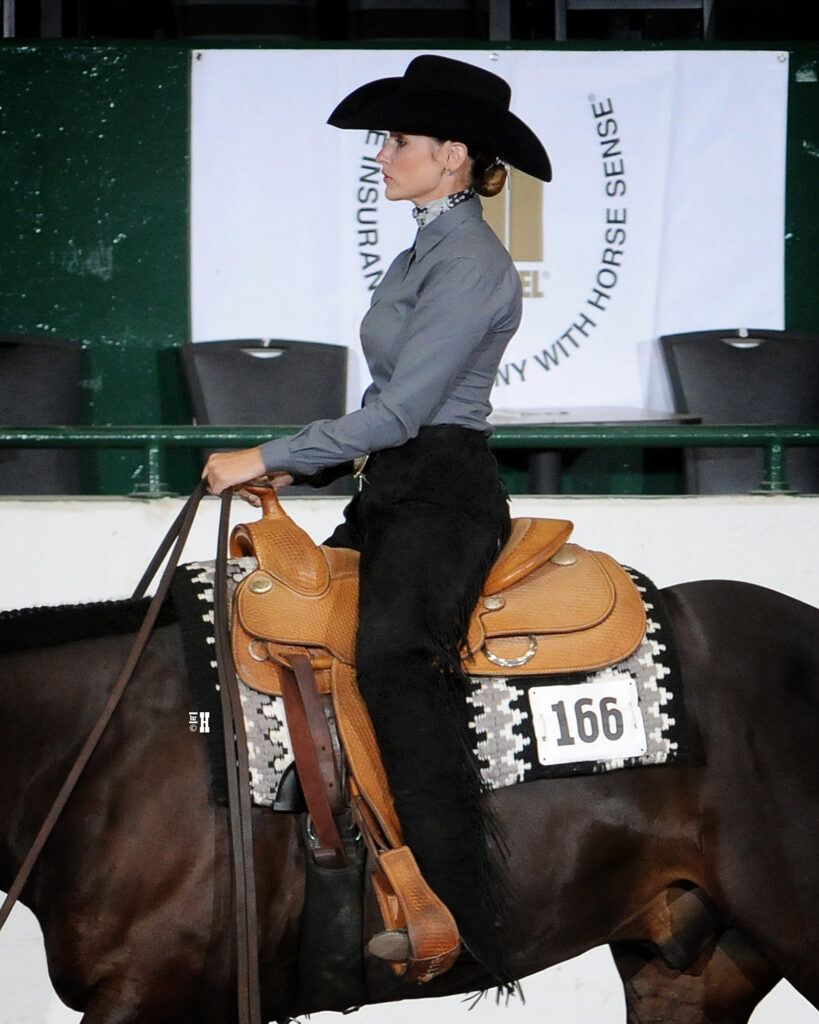 Show Chaps
From your choice of material and accessories to the custom measurement, YOU determine YOUR chaps – created individually just for YOU and not "off the rack."
It's in the details.
Pat Miller has been creating high quality custom chaps for over 30 years. Her one objective: to create chaps custom-fit to each individual.
"It gives me a great deal of satisfaction to see people showing and enjoying what I have created just for them. I pride myself in delivering what I promise. Satisfaction is always guaranteed. I look forward to creating your next pair of custom show chaps."

Pat Miller
"I'm available to do alternations any time you need. When you're ready for a new pair of chaps, I will have your original pattern to create your new ones."
Pat's Chaps are classics for the horse show arena, in any western event.
Custom Cow Horse Chaps & Chinks
Talk to Pat about designing your new pair of custom cow horse chaps or chinks. Several ranchy decorative and design options available – including hair-on and custom leather tooling. Perfect for Versatility Ranch Horse events.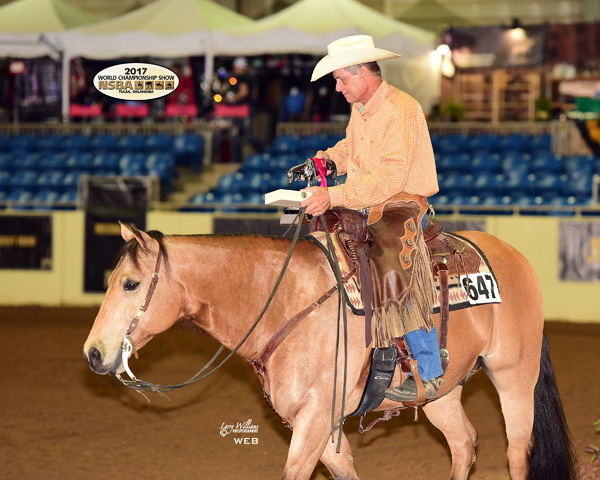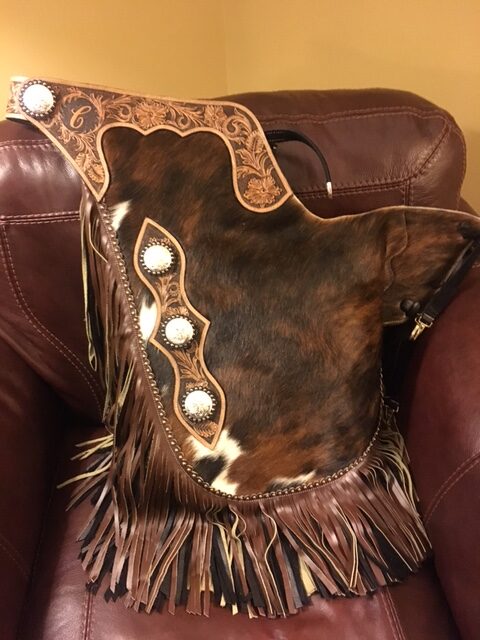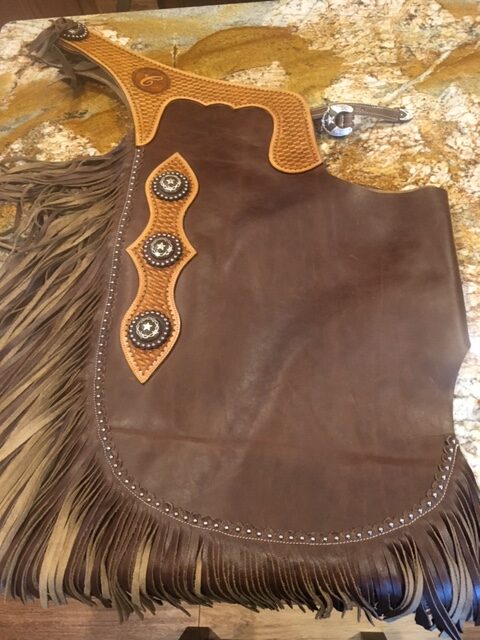 ---
Creating Your Custom Chaps
Step 1: Choose your chap material: smooth or suede cowhide, pigskin, garment weight splits, lambskin or ultrasuede/sansuede material.
Step 2: Fringe or scallops? Fringe is the traditional style of western horse show chaps. Normally, 5 inches long, our fringe is hand-cut at a 45 degree angle to drape well. You can order your fringe any length you choose.
Step 3: Select your chap yoke style. The standard yoke blends with your chap, or we can create some outstanding dramatic effects with tooled leather, studs or rhinestones.
Step 4: Silver – the defining detail of your custom chaps. Choose your back concho and front buckle.
Step 5: Quality matching belts may be ordered with your custom chaps.
Step 6: Complete your measurements form.
Step 7: Complete your custom chap order form.
PAYMENT METHODS: (a) check or credit card returned with your order form, (b) PayPal, (c) telephone orders with credit card information.